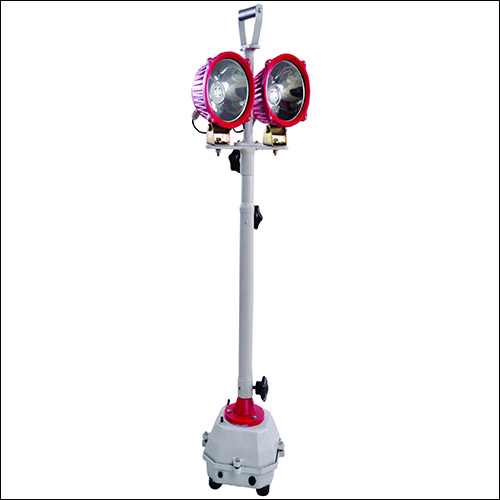 Rechargeable 2 x 12 Watt LED Work Light Maintenance Light
Product Code : 23
Product Description
The Rechargeable LED work light has been made and designed chiefly for tradesmen to utilize on the work site where there is poor lighting/ no lighting at all. One of its chief advantages of it is that it is compact, and can be conveniently stored at the time of transit and won't get in the way at the time of use.
Utilizing the newest COB (Chip on Board) LED expertise, this is a strong and tremendously powerful 10w moveable light which delivers users with an extremely bright, glare-free 650 Lumen light. Different to several outdated site lights, this one does not produce heat; hence the glass is cool to the touch. It makes it secure to use, it's also a huge advantage to tradesmen like plasterers where the heat from old-style lights can dry out the covering too rapidly and crack it.
The heavy-duty Lithium-ion battery is insubstantial but powerful, offering up to 3 hours of unceasing light on one full charge. This influential work light structures a durable steel stand tailored with 4 strong magnets and an ergonomically intended molded grip. The head can be set at any angle via the friction thumb turn knobs so you can have light exactly where you need it.
Although intended for the work site, this work light is perfect for a amount of uses about the home, camping, workshop, garden, worksite, loft or garage.
Features :

650 Lumen output.
Cordless or mains operated.
Adaptable head angle.
Weatherproof to IP44 standard.
Contact Us
P-27 Sagar Manna Road, Behala, Near Parnashree Bus Stand, Kolkata, West Bengal, 700060, India
Phone :+917259681346